Mont Blanc
In the Alps, the Alpine environment typically occurs at about 3,000 metres. A small number of peaks reaches 4,000 metres; only a few are over 4,500 but only one, Mont Blanc is nearly 5,000 m. Ascending the Mont Blanc, the "Holy Mountain" or "top of Europe", is still a dream for many mountaineers. Compared to most of the other alpine peaks higher than 4,000 m, Mont Blanc boast a massive profile. Its profile stands out for grandeur and majesty. Even if it cannot be compared with the much higher Himalayan peaks, Mount Blanc is an extremely fascinating mountain. His summit has a strong pull on all enthusiast mountaineers. The true and only "Giant of the Alps", famous all over the world, a monutaineering and legendary destination.
Our proposals include all the most famous routes to conquer the peak at 4,810 m. From the traditional and well-known normal routes, accessible to those who already have experience in altitude, to the most demanding climbs. Up to other more challenging itineraries dedicated to more andanced mountaineers.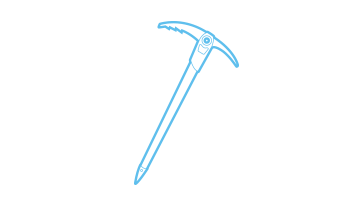 Get a customised experience

Do you have a dream?
Tell us about it!