Mountaineering
Much more than just a simple sport, mountaineering allows you to discover your true self and push your limits. Climbing a mountain through your own efforts is a unique experience, almost spiritual. Rock, snow and ice allow you to perceive and experience the mountain approach in its truest form. A dimension that strongly amplifies  your senses and relaxes your mind, making you able to realize your dreams. Mountaineering opens the heart and the mind and allows the alpinist to go beyond his physical, mental and spiritual limits. Not only that, it makes aware of our own Being more true and deeper.
The thin air fills your lungs, the view spans 360° snowy peaks and rocky needles. Panoramas that make the eyes sparkling and make grow the heart of every alpine peaks passionate. The silence surrounds you, brightening up your mind and heart. While the contact with the rope relaxes the muscles in tension, your spirit begins to soar.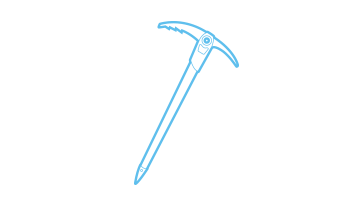 Get a customised experience

Do you have a dream?
Tell us about it!